About Us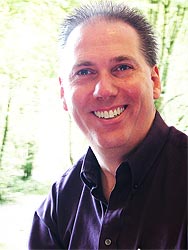 For those who are curious about who the "us" is (not proper grammar, I know), it is primarily myself, Steve Chittenden, my very talented daughter, Cari, and other skilled specialists through strategic alliances. I started this company back in early 2002 based on more than two decades of related graphic design experience, and I had been doing web site design since 1998. My previous business experience beginning in 1986 also made this an ideal choice.
To further enhance my experience, I attended Davenport University in Grand Rapids, Michigan from 2001-2006, where I specialized in computers, networking, and applications. Since the Internet is really just the world's largest computer network, I found the networking education to be extremely beneficial in becoming a better web designer. I combine this technical expertise with a strong emphasis on marketing to provide a unique advantage in helping other businesses succeed.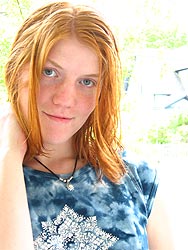 So if you're thinking this Steve guy might be too old to connect with the younger market, my 27-year-old daughter, Cari, will ease your concerns. She graduated in 2012 with a Bachelor of Science in 3D animation and digital/game design, and probably has more talent than I do. Even at her young age, she has already won significant awards, but only a bragging father would mention something like that.
Like her dad, Cari has the ability to use a real drawing board. She is skilled in using pencils that require sharpening and brushes that need to be dipped in paint, not just their virtual simulations on a computer. I like computers, but they are not a substitute for real artistic ability.
Let me briefly elaborate on why I believe starting this company was an ideal decision, and how my experience helps other business people. You are already aware that there are an abundance of web designers, graphic designers, writers, and the like. So my company needs to be very different if we are to be your choice.
There are only a small percentage of designers that actually focus on your business needs. Most tend to place more emphasis on design skill, prices, or something else. If you're looking for talented people, then you have many choices because talent is not in short supply. In fact, you can hire some amazingly talented people surprisingly cheap. I myself used to think that talent was enough, but I learned the meaning of "starving artist" when I believed that.
I later learned the value of good marketing, which many businesses seem to struggle with. Now I can help others market more effectively. It's true you could get this level of service from a large agency, and with the price tags to go with it, but I can provide the same advantages for a smaller investment.
With my company, Creative Business Services, you get the benefit of my business experience with an emphasis on small business marketing. I invite you to contact us so you can begin doing business with a company run by someone totally focused on helping you get more business.