Web Design Examples
Custom Web Site Designs for Small Business
I was very pleased with TAAC reviews of our site. This again reinforces that MRM made the correct decision partnering with Creative Business Services. MRM was most pleased with Steve Chittenden of Creative Business Services throughout the development and launch of MRM's website.
There is no one-size-fits-all solution to web design success. Your web site will only work best if it is created with individual attention focused on your needs and goals.
This web design portfolio includes a few examples to show distinct style differences, and to illustrate that our clients get something far better than "cookie cutter" web site designs.
When we create your web site design, we can provide any or all of the services you need. This includes advising you on what those needs are so you don't have to figure it out on your own.
Each of the web site design examples below will open in their own new tab or window. You can return to this page by simply closing them after viewing.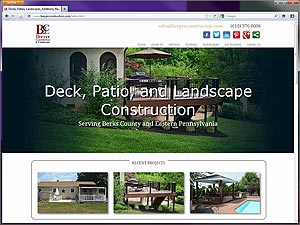 Breyer Construction & Landscape provides custom built decks, hardscapes, landscapes, and remodeling services. Their distinction is impressive client satisfaction; not just saying so, but having a proven track record. This site showcases their work and helps customers ease the often difficult task of choosing a contractor. The latest redesign of this site was launched at the beginning of 2013.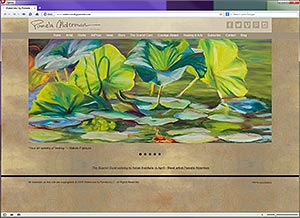 Watercolor by Pamela is unique among artist sites. Pamela shares not only her talent by both exhibiting and selling her works, she creates powerful ArtPrize installations and shares behind the scenes information on her blog which is customized and maintained by Creative Business Services. Her heart is to use art for healing and help get people engaged in that process.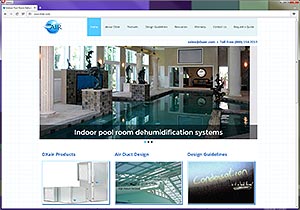 LOVE IT LOVE IT LOVE IT!!! Beautifully done and laid out!!!!
Client testimonial --
Chris Leonetti
DXair
DXair is the result of "outside the box" thinking long before the term got popularized. Back in the 1970's an engineer pondered the idea, "There must be a better way," after observing the shortfalls of conventional thinking concerning methods to control humidity in an indoor pool environment, plus the problems with installing, maintaining, and servicing the equipment. Innovative pool room dehumidification systems soon followed.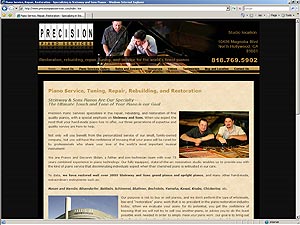 The father and son team of Precision Piano Services are a the kind of true craftsmen that are hard to find any more. Both are life long piano enthusiasts and life long piano technicians. They not only rebuild, restore, and service the world's finest pianos, they have a rare passion for their work. This site design helps communicate that.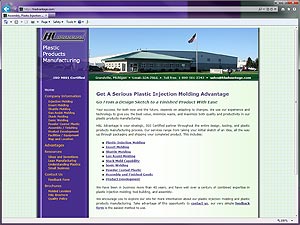 The web site for H&L Advantage communicates industrial imagery and real world plastic products manufacturing expertise, yet it is presented in a visually appealing layout. This web site and the marketing behind it has contributed significantly to H&L being able to prosper and grow while the local manufacturing market has suffered many losses recently.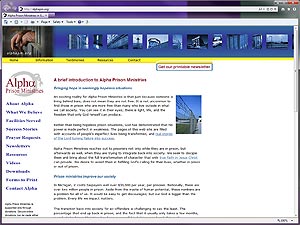 Alpha Prison Ministries goes beyond preaching to those behind bars. The goal is to reach out to the families of prisoners, and to provide the means for ex-offenders to integrate successfully into society and break the cycle of only returning back to prison after they are released. After creating the original web site design in 2004, I was pleased to accept an invitation to serve on their Board of Directors, a position which I still hold in addition to keeping the web site updated.
The above examples show a variety of style and content. This is because the needs and goals of each web site are different. We do not believe in a "one size fits all" approach to web design and marketing. Your web site design will get the individual attention it deserves, because, without creativity, you would blend in with all the other noise that makes up most of the Internet.
Hopefully, you can now begin to envision the potential an above average web site has for you. Let us help you discover the rewards you might be missing. Contact us right away to start moving in a better direction.